1. WATER TREATMENT EQUIPMENT AND INSTALLATION SERVICES
Water Installation Experts for Businesses and Industrial Customers
We offer comprehensive installation services for commercial properties, industrial companies, and manufacturing facilities. From installing fully equipped water treatment systems to designing custom water systems, your newly installed equipment will run as smoothly and efficiently as possible. Get a water treatment system you can depend on installed by the certified technicians of Priscon.... Our industrial strength water treatment can purify water at your facility, making for more efficient work as poor water performance and shutdowns are avoided. Newly installed reverse osmosis equipment can give your facility water that is safe for production and could lower operating costs. And a new water softener at your location will improve the quality of your boiler system. New water system equipment installed by our technicians can save you money in the long run and give you instantly clear, pure water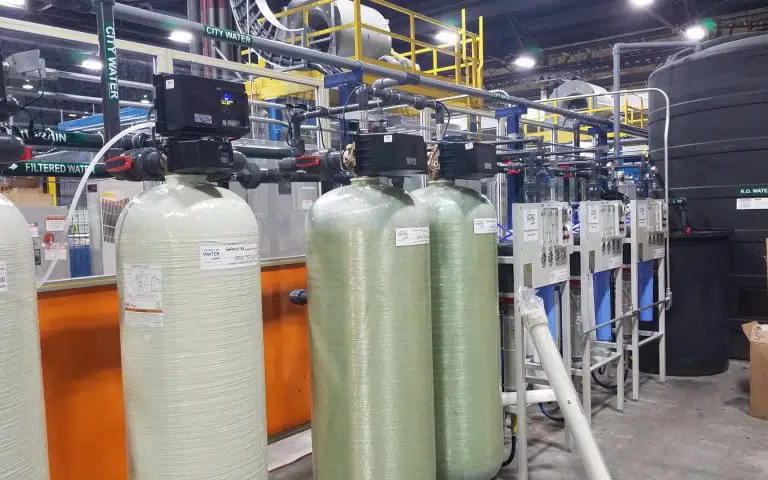 Turnkey Installation of Water Treatment Equipment
Complete Water Solutions offers a full turnkey solution when it comes to installing your new water treatment system. Some of these services include:
Design engineering
CAD drawings
Demolition of existing equipment
Equipment placement
Piping
PVC
Galvanized
Copper
Stainless Steel
Electrical
Controls programming
Media loading
RO Membrane Installation
Start-Up
Warranty Paper Work
NSF Documentation
Training
Reverse Osmosis certified on-line training
In addition to the services above, we offer ongoing support and maintenance to keep your new system running like new for years to come.
2. RO chemicals: - We supply Different types of dosing Chemicals for your Reverse osmosis system.
3. Membranes: We supply, install and service membranes of various types that is 4 inches to large capacity for Reverse osmosis, Ultra Filtration plants, Nano filtration plants etc.
4. Consumable spares: We supply consumable spares for your water treatment equipment's like
Filters
Chemicals
Pumps
Dosing Pump
Electrical Panels
Rota Meters
Membrane Housings
pre – treatment chemicals
DM & MB Plant Spares
Softeners spares
Spares of Reverse osmosis
All spares for Portable DM unit (CA-20 U, CA 60 U, MB 25, MB 150)
All type of Resins
5. Modification of existing WTP system
Clarifier & UF addition to RO plant to reduce SDI/colloidal particles from Surface water.
ACF addition to RO/DM to reduce excessive chlorine from raw water/corporation water.
Addition of Weak Base Anion unit to reduce operating cost in DM plant.
Addition of Mix Bed Unit to improve the quality of treated water.
PH boosting systems.
PH controlling system for Boiler and Cooling Tower feed & Blow down.
Addition of UF system in the post treatment of MB to reduce Biological parameters (pharmacy/food)
Capacity enhancement of RO, UF & DM.
Services for Pumps
Centrifugal and Reciprocating pump repairs
Preventive maintenance of Centrifugal and reciprocating pumps
Spare parts and consumables
Breakdown assistance
Technical consultation
STP, ETP, WTP, WWTP AMC ( Annual Maintenance Contract ) Services
We provide STP ( Sewage Treatment Plants ), ETP ( Effluent Treatment Plants ), WTP ( Water Treatment Plants ), WWTP ( Wastewater Treatment Plants ) AMC ( Annual Maintenance Contract ) Services. Our setup is situated in Ahmedabad, Gujarat, India.